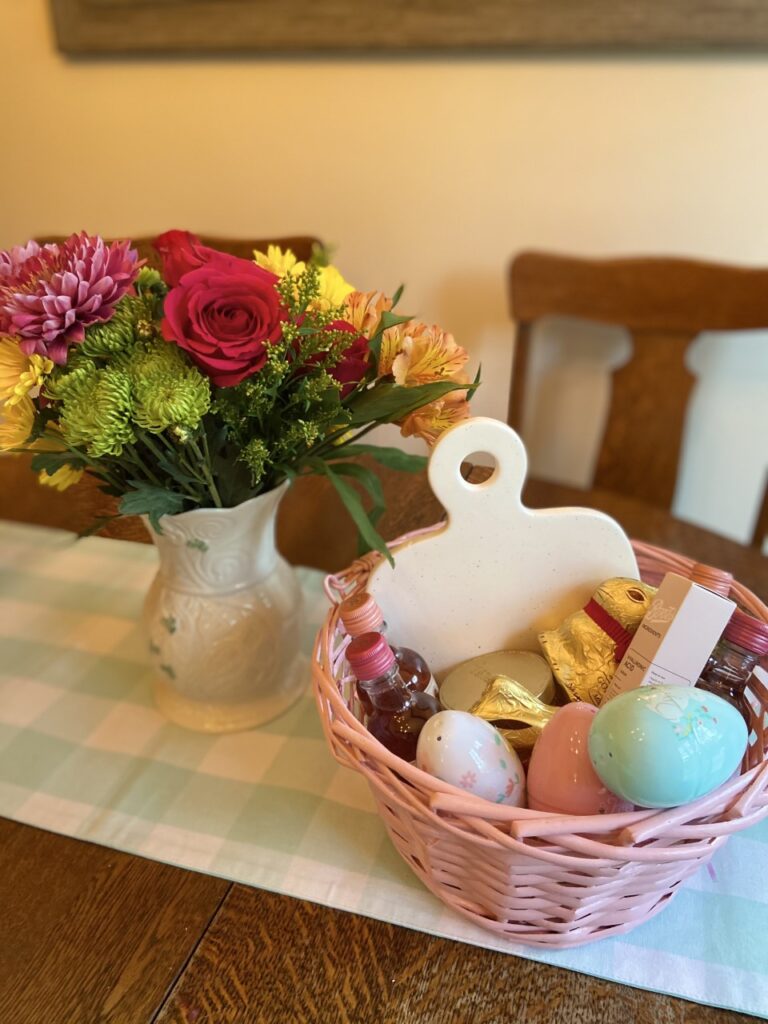 Easter is one of my favorite holidays and having family here to celebrate with us makes it even better.
This year my husband and I were joined by our daughter Bethany and her husband, Tim, our daughter Abigail and her daughter Carleigh, our youngest daughter Jennifer, son Mike and his wife Stephanie and their boys MJ and Sam.
We kept the menu simple. Ham, potato salad, Amish macaroni salad, cheesy corn salad, ramen slaw, cucumber salad, Teppie's macaroni and cheese, Jenny's deviled eggs, Hawaiian rolls, assorted mini cupcakes and Bethany's brownies.
The girls brought me an Easter basket, which was fun! Chocolate bunnies, mini bottles of wine, face moisturizer from Boots which is a favorite UK store, a candle, and very pretty plastic eggs filled with mini peanut butter cups, plus a bouquet of flowers. I have the BEST girls!
The food was good, the weather cooperated, and the children had fun playing outside while the adults ate, relaxed, and talked. We even got a family picture, which is one of my favorite things. It was a very nice day.
I hope everyone had a blessed and Happy Easter and got to spend time with those they love.