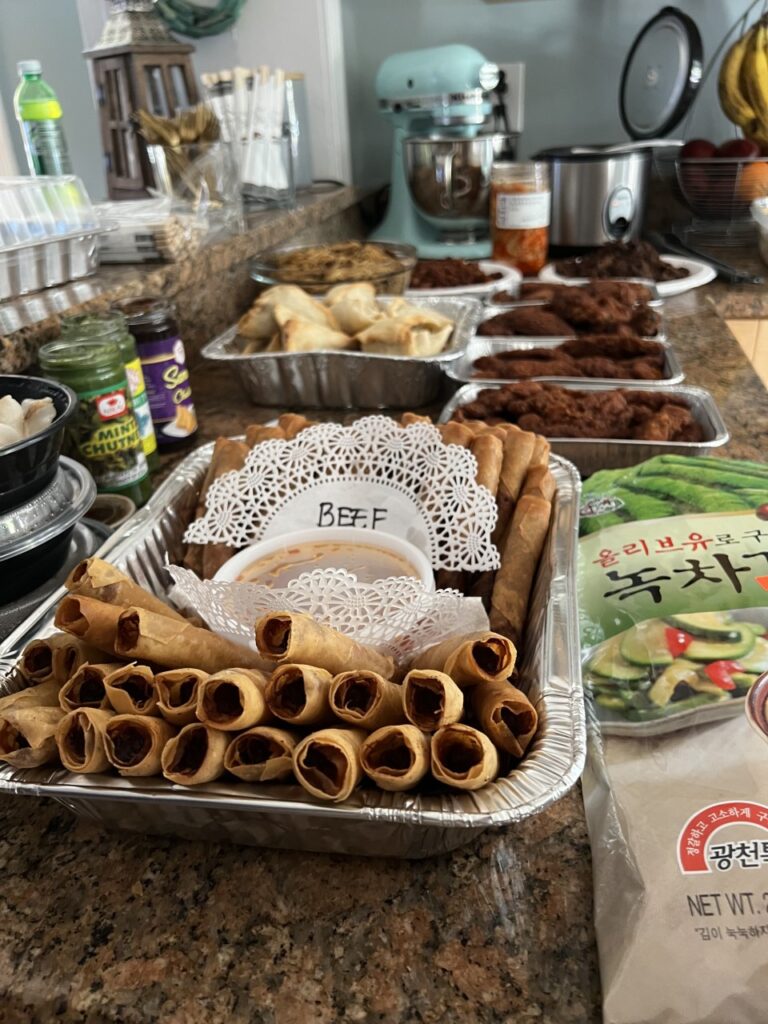 ---
We have a new tradition in our family! We call them Monthly Family Dinners. In an effort to make sure we get together regularly, I decided to ask everyone what they thought of the idea of monthly potlucks, and they all agreed it sounded like fun.
We take turns hosting and the hosts pick the theme. Our family group text helps keep track of what everyone is bringing and who is able to attend. So far this year we have had an Italian night at our house in January, Asian night at Joe and Amber's in February, St. Patrick's Day celebration at Jenny's house in March and an early Easter Egg Hunt and Picnic at our house in April. May is going to be at Beth & Tim's new house and the theme is Mother's Day Brunch.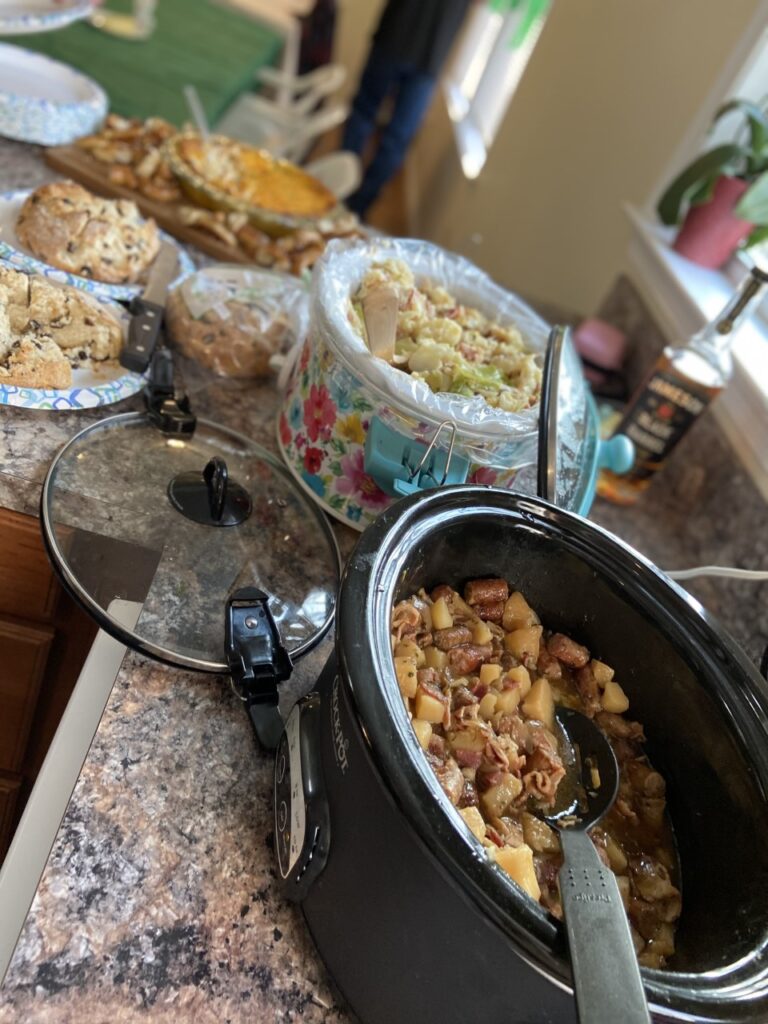 There are so many options for themes and even just a general potluck of everyone's favorites would be just fine. Not only does it help us all keep in touch, but it's also a great way to get a little creative in the kitchen and to celebrate being family. The fact that everyone contributes makes it an event that is easier to host, too!
Check back for a list of great potluck ideas!