I usually buy the large packages of 3 to 4 pounds of ground beef. I used to divide it into 1 pound sections and freeze it in gallon size Ziploc bags, pressing it flat so that it was quick to thaw. Finally I figured out the best way to freeze ground beef for our family.
I cook the entire package of ground beef in a deep, large skillet. I drain off the grease and after it cools I scoop out 2 cups at a time and put it into quart size Ziploc freezer bags. You could use whatever type of container you want.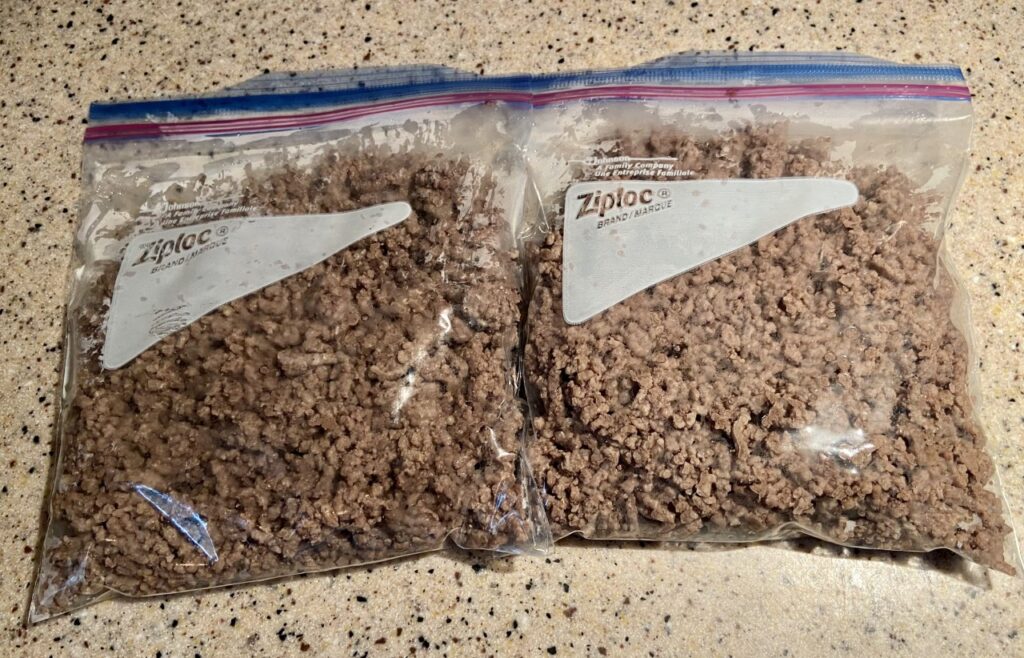 Then I freeze the bags and my ground beef is cooked and ready for my next meal of spaghetti, tacos, or a casserole. You can even cook some diced onion with it so that it already has it in it, as many recipes call for onion. Even though tacos don't, it doesn't hurt.
It doesn't take that much longer to cook a large amount of ground beef. I cook once, clean up once. I just wish I had figured this out much sooner!