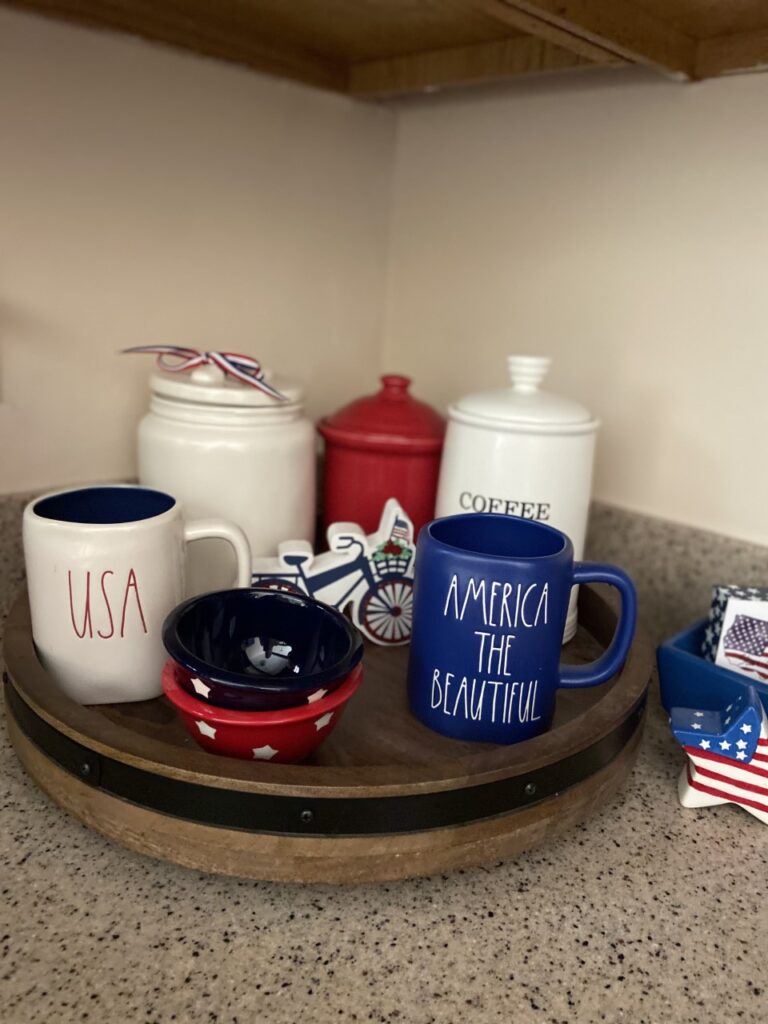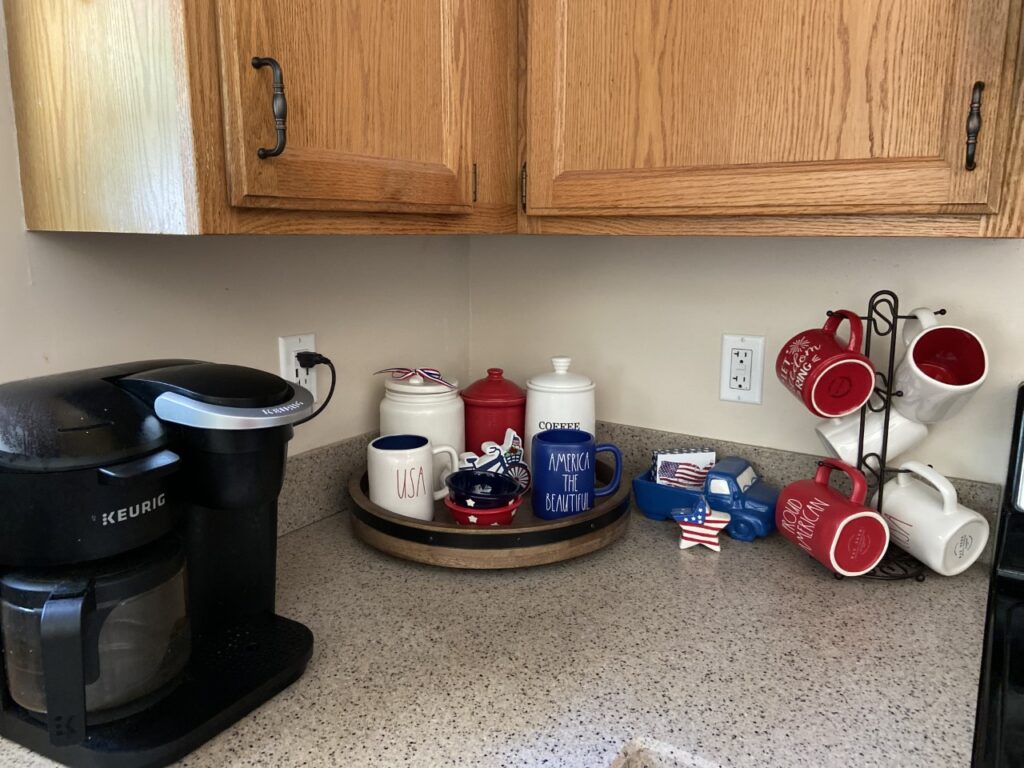 My patriotic coffee bar remains up long after the Fourth of July. I actually set it up before Memorial Day and I'll leave it up all summer. I love everything about it!
The Lazy Susan is Mikasa, purchased from Costco. The majority of mugs are Rae Dunn, purchased from Marshalls or TJ Maxx.The large white canister is actually a Rae Dunn XOXO canister from Valentine's Day which I turned around to the blank side and added the red white and blue ribbon. The blue truck is also Rae Dunn.
The wooden block and bicycle are from Hobby Lobby.The star bowls are Terramoto. The star is part of a salt salt pepper set I bought from Amazon.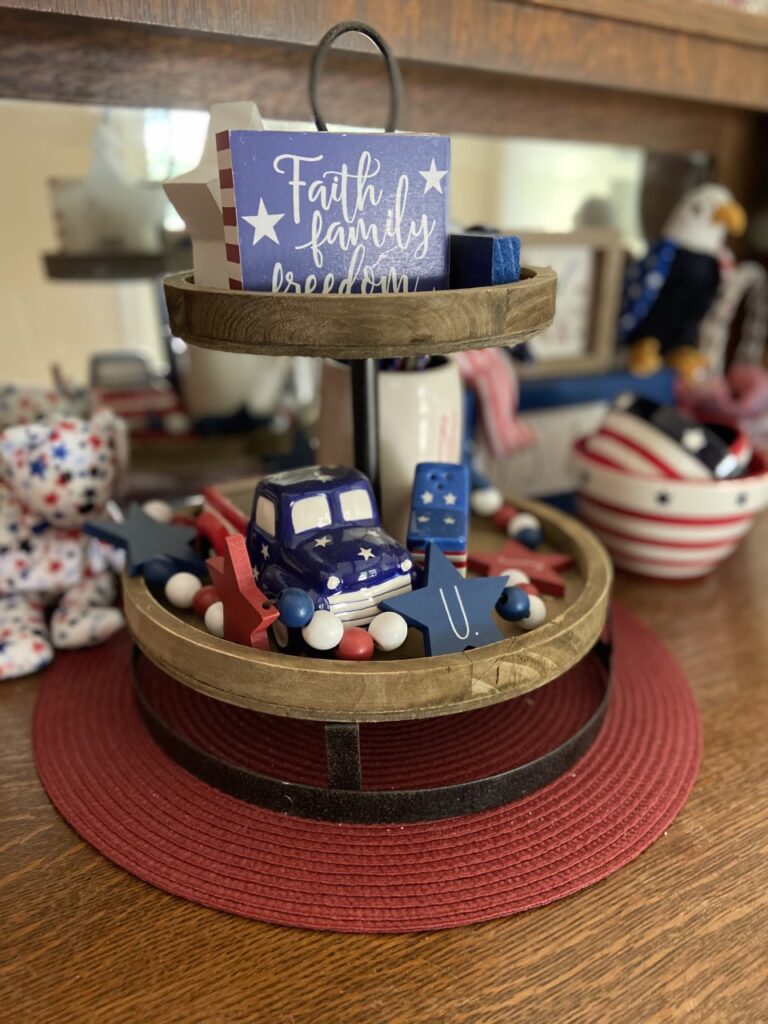 The wooden and black metal two tiered tray, assorted wooden pieces and ' land that I love' sign on my buffet are from Hobby Lobby, the wooden garland is from Home Goods. The U S A sign is Rae Dunn, Beanie Babies are vintage. The bowls are Terramoto.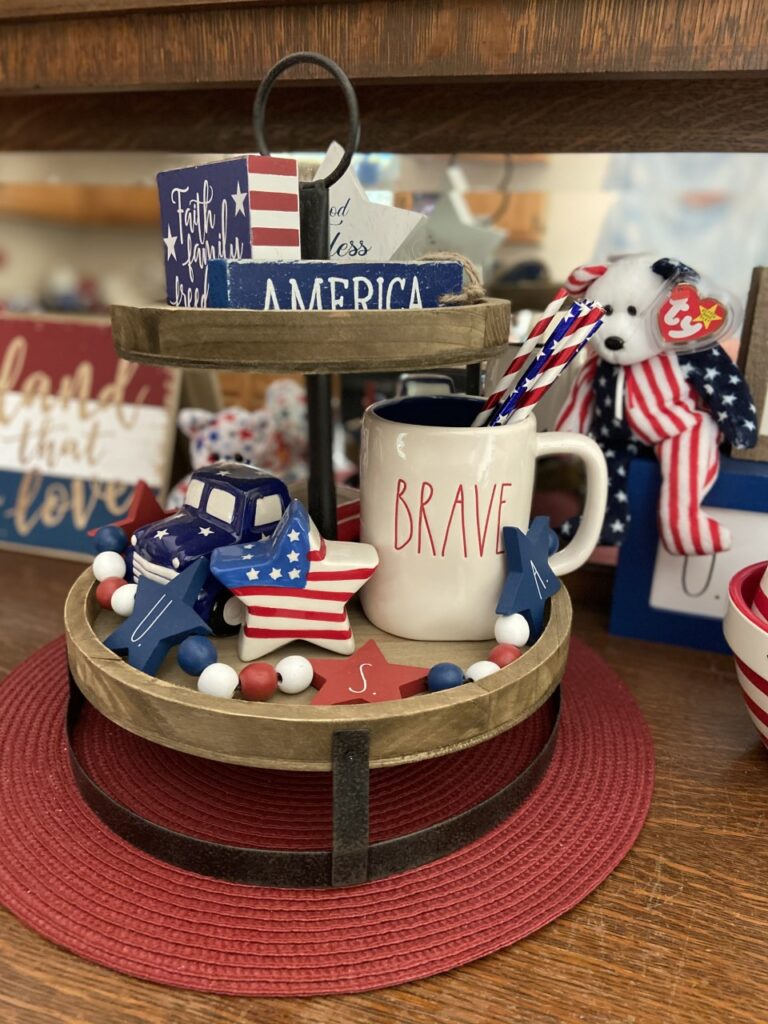 The garland on the entertainment center is from HomeGoods and the Let Freedom Ring sign is Rae Dunn.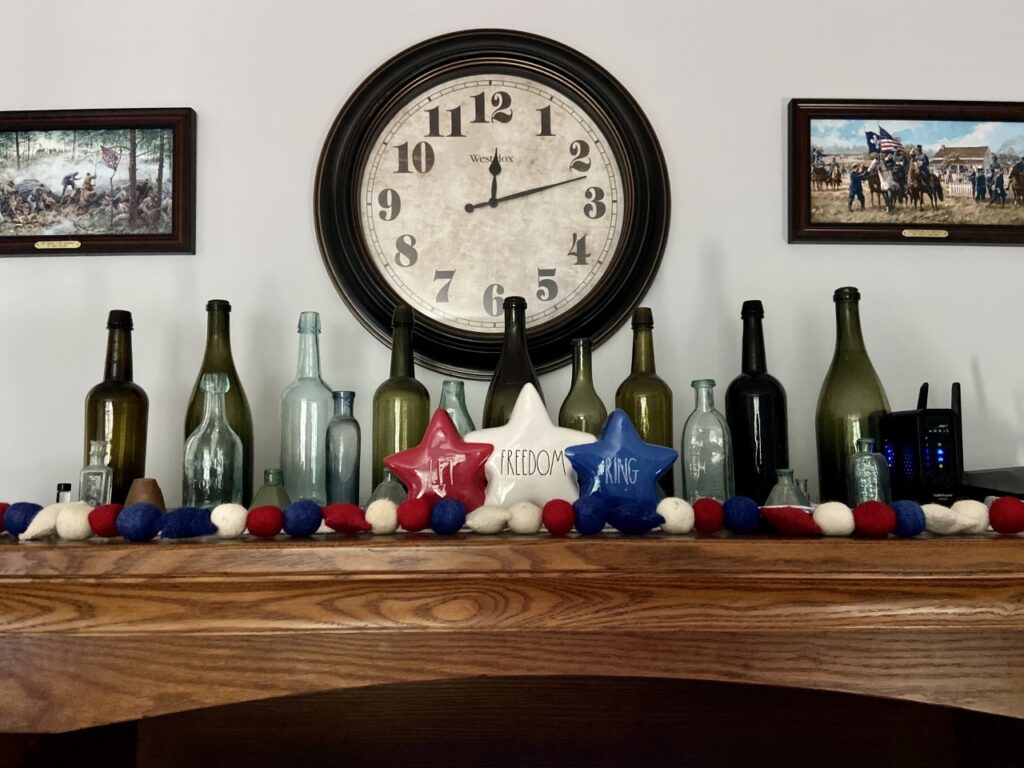 In another month I'll be switching everything out for fall decor. I'm not ready! Are you ready for autumn?