My daughter and I have been trying to eat a bit better and also trying different recipes. Since she picked up an eggplant the other day we decided to make ratatouille and add the eggplant in with the other ingredients even though it isn't listed on the original recipe. 

If you haven't made ratatouille before, it is so very easy, smells wonderful while it's cooking and tastes delicious!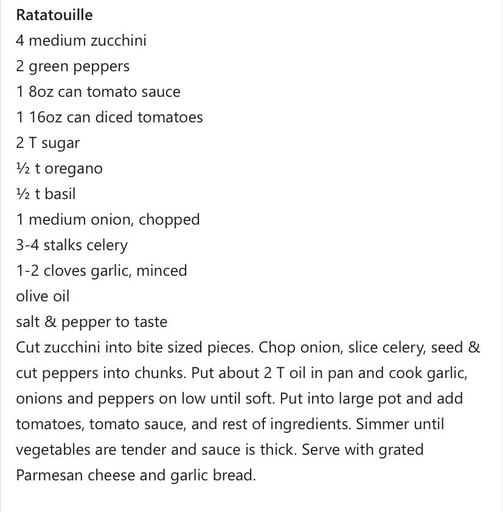 Along with the eggplant I also tossed in some red pepper I had in the refrigerator. Waste not, want not!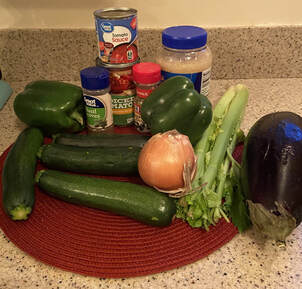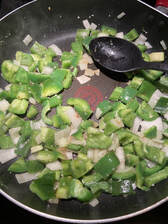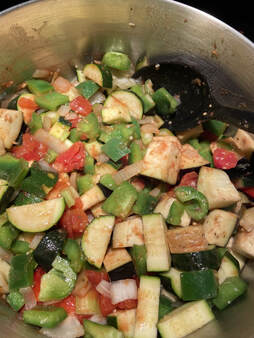 While my mother's recipe says to simmer until it thickens, we found that simmering on low covered for 20 minutes and then another 20 minutes uncovered made it perfect.