My daughter-in-law Stephanie is a Southern gal and has a vast array of wonderful southern style dishes. This is her mac & cheese, which is cooking in the slow cooker as I write this!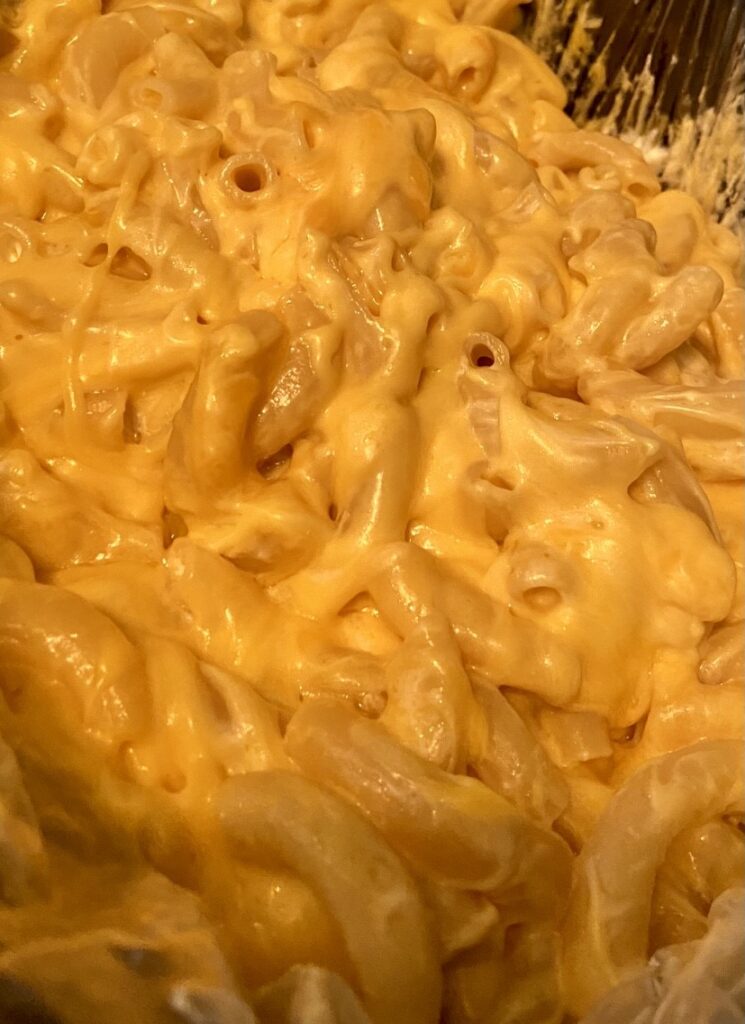 Teppie's Macaroni & Cheese
1 pound of elbow macaroni, cooked and drained
2 cans of cheddar cheese soup
8 ounces of sour cream
1 teaspoon ground mustard
1 stick of unsalted butter
4 cups shredded sharp cheddar cheese
Directions
Cook macaroni, drain and set aside
In slow cooker put 2 cans of cheddar cheese soup, 8 oz sour cream and 1 teaspoon of ground mustard.
In a non stick pan melt the stick of butter and gradually add in the shredded cheese, stirring as it melts.
Pour the macaroni into the slow cooker and stir it into the soup mixture, then gradually add the melted cheese and stir until mixed well.
Cook on low 2-4 hours.
*Crockpot liners are wonderful, especially when cooking something like mac & cheese!