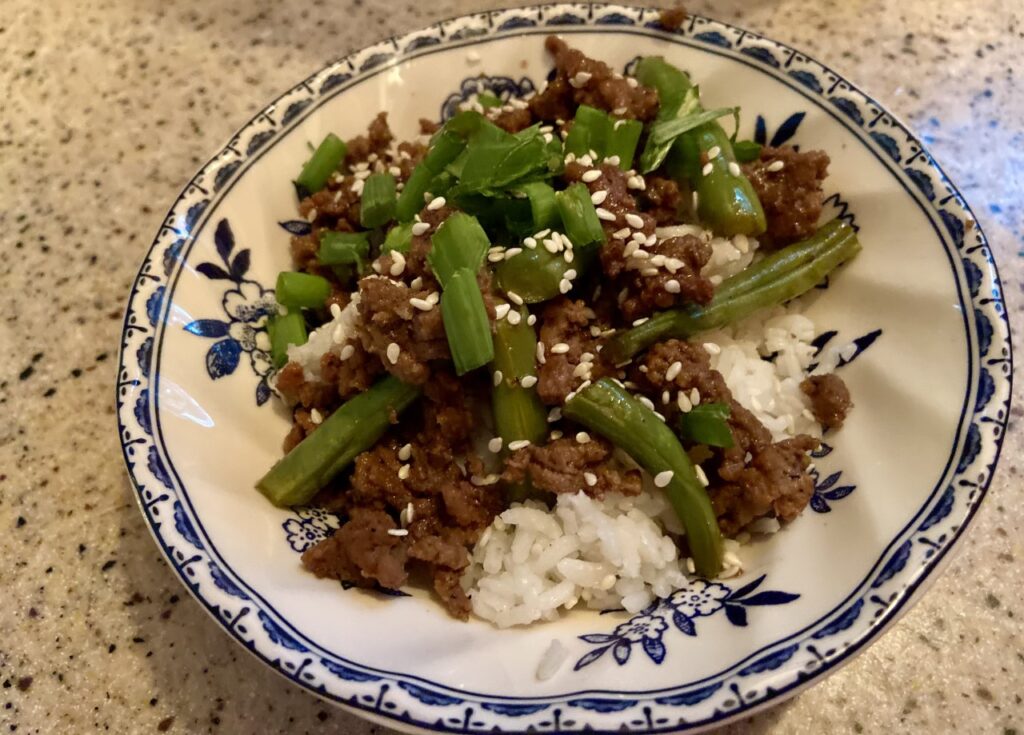 I love Asian food and Asian style food I can make at home. I cook simply and enjoy fast, simple recipes, so this is a winner for me! Not only that, it's inexpensive to make. You can add veggies to your hearts desire or prepare it as written. Either way, it's yummy!
Simple Korean Beef
1 pound of lean ground beef
2 cloves of minced garlic
1/4 cup brown sugar
1/4 cup soy sauce (I prefer reduced sodium)
2 teaspoons sesame oil
1/4 teaspoon ground ginger
1/8 teaspoon pepper
vegetables optional
scallions and sesame seeds for topping
2 cups cooked white rice
Brown ground beef and garlic in a skillet until done, then drain grease. In a bowl stir together brown sugar, soy sauce, ginger and pepper. Pour into skillet and simmer on low five minutes. Spoon meat mixture over rice and top with sesame seeds and diced scallions.